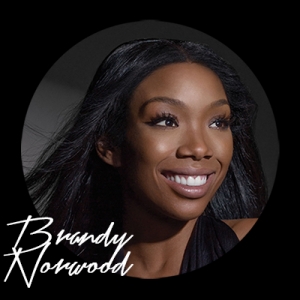 GRAMMY and NAACP award winning singer and actress Brandy is one of the most successful multi-media stars of the 21st century, topping both pop and R&B charts, and starring in sitcom roles Moesha and the classic made-for-TV movie phenomenon Cinderella, alongside Whitney Houston, which attracted more than 60 million viewers. Since emerging with her 3x-platinum self-titled debut album in 1994, this trail-blazing pioneer has sold more than 40 million albums worldwide (including the 5x-platinum selling Never Say Never) and is ranked one of the best-selling female artists in American music history by the RIAA. Just completing a stint on Broadways stage in legendary musical CHICAGO as Roxie Hart, Brandy will be tarring in her very own sitcom for BET Networks entitled Zoe Moon, scheduled to hit airwaves in 2016.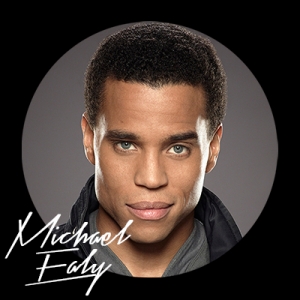 Proof that good looks alone aren't everything, this strikingly gorgeous Michael Ealy spent a number of years toiling in an off-Broadway theater before snagging his breakthrough role as an ex-con trying to go straight in the 2002 comedy Barbershop. Although he subsequently appeared in a string of movies, including the Barbershop sequel, action flicks 2 Fast 2 Furious and Never Die Alone, and Seven Pounds, TV is where Ealy proved he was much more than a pretty face. He seduced audiences—not to mention his leading lady, Halle Berry—as a sexy but troubled drifter in the 2005 TV-movie Their Eyes Were Watching God, and then struck fear in viewers' hearts as a Muslim FBI agent who infiltrates a terrorist group in the miniseries Sleeper Cell. Showtime bought the program back in 2006, and Ealy earned a Golden Globe nod for his riveting performance. Having gone on to star in the successful Think Like A Man franchise, Ealy most recently starred opposite Sanaa Lathan and Morris Chestnut in the thriller The Perfect Guy, which landed #1 at the box office grossing of $60 million dollars to date.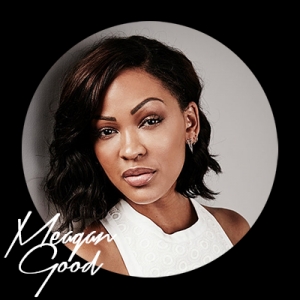 Thanks to an accomplished career that began at an early age, an unequalled work ethic, and one of the most recognizable faces in media Meagan Good is one of the highest-paid and most sought-after African-American actresses in the entertainment industry today. Meagan began starring in commercials at age four and has filmed more than 60 national television ads. Her first major role was in 1998 on Nickelodeon hit series Cousin Skeeter, which aired for three seasons. To date, her prolific career includes appearances and roles in nearly thirty different TV shows including Deception, Californication, Moesha, The Steve Harvey Show, The Division, The Parent 'Hood, My Wife & Kids, All of Us and more. As a versatile and bold actress, she received critical acclaim for her powerful performance opposite Samuel L. Jackson in one of her first major film roles, the 1997 family drama Eve's Bayou, winning an NAACP Image Award and a Hollywood Reporter nomination. Other film credits include The Unborn, The Love Guru, Jumping the Broom, Stomp the Yard, Brick, You Got Served, D.E.B.S: Waist Deep, Biker Boyz, Deliver Us From Eva, and Saw V. She also starred in Think Like a Man Too, the 2014 sequel to the 2012 smash hit, Think Like a Man, based on the best-selling book by Steve Harvey and was featured in Anchorman 2: The Legend Continues. Currently, Meagan is starring as Lara Vega on the FOX series Minority Report, which debuted in September 2015.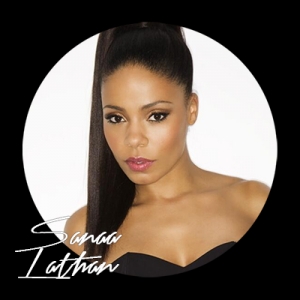 Given her stunning looks, it's fitting that Sanaa Lathan's first name means "work of art" in Swahili. Happily, her talent is equal to her aesthetic appeal. The daughter of a Broadway dancer and a veteran TV director, this "work of art" was inevitably artistically inclined, studying dance and acting as a child. After graduating from the Yale School of Drama, she booked a string of successful leading roles, two of them—1999's The Wood and 2000's Love & Basketball—opposite Omar Epps where she was noted for her multifaceted performance. But it was her turn as a butt-kicking beauty in the wildly successful 2004 thriller Alien vs. Predator that made her a familiar face to the masses. A Tony-nominated turn in the Broadway revival of A Raisin in the Sun that same year proved she could still deliver a thoughtful performance. After starring in the successful Best Man franchise, Lathan most recently starred opposite Michael Ealy and Morris Chestnut in the thriller The Perfect Guy, which landed #1 at the box office grossing of $60 million dollars to date.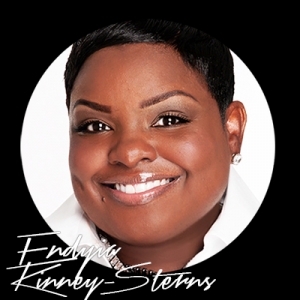 Endyia Kinney-Sterns is vice president of programming and development for OWN: Oprah Winfrey Network overseeing day-to-day development of new original programming for the network. She joined the company in May 2011 as executive director of programming and development. An accomplished TV producer and executive, Kinney-Sterns has over 13 years of entertainment television experience producing shows for high-profile networks including VH1, CBS, NBC, HGTV and production companies such as Buena Vista Television, Arnold Shapiro Productions and LMNO. She also established her own production company, Seraphim Entertainment, where she optioned two of her original shows, a drama series and an animated project. Kinney-Sterns held the title of senior director of programming and development for TV ONE, where she was responsible for the day-to-day supervision of production and programming. Her most notable accomplishment was co-developing and creating the brand defining, multiple NAACP Award winning hit show "Unsung." Prior to her positions at TV ONE, Kinney-Sterns produced reality, talk/variety and lifestyle shows including the Emmy Award-winning syndicated series "The Wayne Brady Show," "Big Brother 4" and "The Other Half" among others.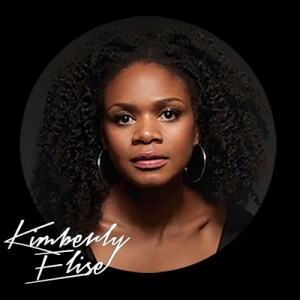 Award-winning actress Kimberly Elise is one of the most celebrated and respected actors of her time. Earning a degree in mass communications at the University of Minnesota, where she also earned the chance to home her acting skills. From there, she quickly jumped to starting a film career, making her debut in the 1996 film Set It Off. Elise's big break came in 1997, when she appeared in the television movie The Ditch digger's Daughters. The program received wide acclaim, especially her performance, and she received the Best Supporting Actress plum from that year's Cable ACE Awards. She received further honors in the film Beloved. Elise continued appearing on television and films with guest roles in series such as Girlfriends, Soul Food and The Twilight Zone, and films such as Bait, Woman Thou Art Loosed, The Manchurian Candidate opposite Denzel Washington and Diary of a Black Woman, the first opportunity that proved Elise could carry a #1 box office selling film. Most recently Elise returned to the small screen in an unexpected but necessary lead role in VH1's sexy scripted drama, Hit The Floor. The leading drama cable series for two consecutive summers, the third season returns to television January 2016.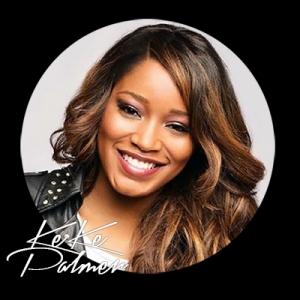 At just 22 years of age, Keke Palmer has already established herself as one of the fastest rising young stars of her generation. Palmer's first big break came via her big-screen debut in Barbershop 2: Back in Business (2004). After relocating from Chicago to Los Angeles and booking a string of guest starring roles, Palmer's break through performance came when she appeared as the lead character "Akeelah Anderson" opposite of Angela Bassett and Laurence Fishburne in the critically acclaimed, award-winning film Akeelah and the Bee (2006). After booking roles in movies such as Tyler Perry's Madea's Family Reunion and The Longshots opposite ice Cube, Palmer became the title character in the hit Nickelodeon series, True Jackson, VP for 68 episodes. In the fall of 2008, "True Jackson" bowed with over 4.8 million viewers, setting a record for Nickelodeon's largest audience for a live-action premiere. Palmer starred in the movie, Abducted: The Carlina White Story (2012), for the Lifetime Network and was also seen on the big screen in the Alcon/Warner Bros movie, Joyful Noise (2012), singing alongside legendary Queen Latifah and Dolly Parton. But it was the 2013 TLC Crazy Sexy Cool biopic that showed a mature and adult side to Palmer, also giving her the chance to showcase both her acting and singing abilities. Palmer can now be seen on FOX's new hit show Scream Queens opposite Jamie Lee Curtis.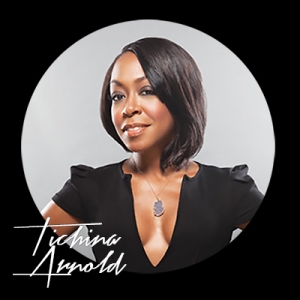 A sassy small-screen player who started out on stage, Tichina Arnold was still a teen when she began landing roles in TV-movies, daytime soaps and a handful of features, including the 1986 musical Little Shop of Horrors, which allowed her to show off her soulful vocal chops. An award-winning, five-year supporting stint on the sitcom Martin — as the wisecracking best buddy of the eponymous character's wife — led to roles in a number films (Big Momma's House) and television shows (One on One). In 2005 she landed a breakout part as Chris Rock's tough-talking but bighearted mama on the sitcom Everybody Hates Chris. After the show ended in 2009, Arnold returned to the stage as Evillene, the Wicked Witch, in an Encores! production of The Wiz. Tichina can now be seen on the LeBron James created hit show Survivor's Remorse, now in its second season on Starz network.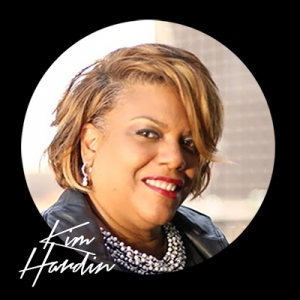 One of Hollywood's elite casting directors, Kim Hardin is noted for launching fresh faces, now turned Oscar-winning world renowned talent, including Halle Berry, Channing Tatum, Ludacris, Jennifer "J.LO" Lopez, Taraji P. Henson, Terrance Howard and more! Casting over 70 films (Think Like A Man, 2 Fast 2 Furious, Friday, Higher Learning etc.) which have collectively grossed over $1 Billion world wide, it's easy to see why Hardin has been credited as the "Secret Weapon" and "It Girl" to studio execs and movie houses alike. In addition to being a sought after casting director, Hardin's spread her wings in the world of production, serving as co-producer for Queen Latifah's company Flavor Unit, on an upcoming project "Brotherly Love," and indie film "The Night Before," as a producer and casting consultant. Casting director, producer, lecturer and entrepreneur, Hardin shows no signs of slowing down. And her recent announcement—casting director for one of 2016's most highly anticipated shows SNOW FALL (FX Network) by John Singleton—is proof. It's safe to say that fans and supporters of Hardin can expect to be entertained by her work both off and onscreen for years to come.